Tomorrow is a holiday and need to spend it in a worthy manner...Should I go to a movie, or visit a temple or get in touch with a friend?.Confusion.....
Ok! Let me spend the holiday by watching a movie.. but three cinemas have been released over the week..should I go for that or for this or third one?.Confusion...
Selection of third one will introduce me to a next set of questions..there are two malls which are running the shows..one is nearest but is costly...second one is far away but sell cheaper tickets..Confusion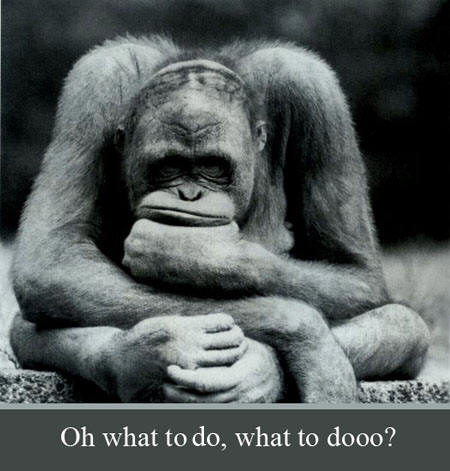 Selected the nearest mall, should I book ticket for only one or call the friends to join me.? Confusion
Called my friends and was reminded about the friends marriage..oh great!! all confusions put to rest..No options but only one direction to select...
Should I present a cash gift or something else.
confusion
:)))